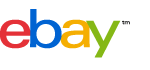 A few days/weeks ago I made ablog entry stating that I had got 15$ in my paypal account and didnt know what to do with it.
A few days ago I stumbled upon a site which sold Christian wristbands. I couldnt buy them and then did a search for a place to use paypal to buy a christian wristband for me. Soon I was poring through ebay and found quite a few that I liked. The best deal was an auction for 40 wristbands at less than 5$! I bid

and waited - there was 3 days left for the auction to close. Soon I was outbid and after some more bidding and being outbid I let it go. With 8 hours left I tried again and placed a max bid of 10.01$ and was the top bidder. I kept my fingers crossed. Unfortunately my c
omp stopped working that night and the auction got over at 6.30 AM in the morning. Later that day when I checked my mail, I had a noticication that I had been outbid and lost the auction. I just let it go....
One day later I got a notice stating "eBay Second Chance Offer for Item". The mail said: Good news! The following eBay item on which you placed a bid for US $10.01 on 28-Mar-2006 04:28:58 IST is now available for purchase: The seller, padrepaool is making this Second Chance Offer because the high bidder was either unable to complete the transaction or the seller has a duplicate item for sale.
I didnt even know such a thing existed and after verifying that it was a genuine email, I clicked the buy it now button and soon was on the paypal page.... and guess how much the overall cost was.
My bid: 10.01
Shipping: 4.99
Total:
15 $
That was the exact amount I had received in my paypal account the other day! Coincidence??!! I dont think so.
Today, I received the wristbands and they were exactly waht I wanted. I plan to sell/ give away the other wristbands and make a donation to church or some mission! How on earth did I end up with 40 bands each at less than 50 cents? You guess... but hmmm.... I KNOW who arranged the deal!
Thanx God for working it out in such a great way!